Quite far, is the answer. But worth the journey. The Three Witches take pride of place – they, along with six other sculptures on a Macbeth theme, are to be found in the woods next to Glamis Castle. Not merely woods but a Pinetum with, we are told, the tallest trees in the UK.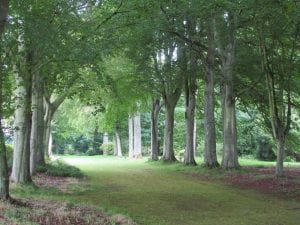 A less dramatic treescape cane be found at Dunninald Castle and Gardens. This lovely beech avenue is the way visitors approach the fine walled garden. At nearby Pitmuies we saw more wonderful trees and, of course, another garden. An earlier shower had left its droplets on the roses.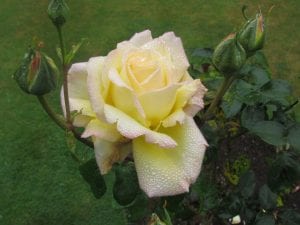 Further up the coast, the villages of Johnhaven and Inverbervie attract sightseers like us but also have working fishing boats operating out of picture-book harbours.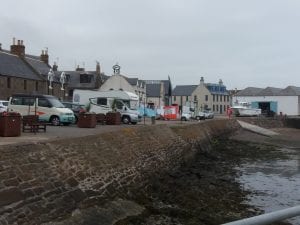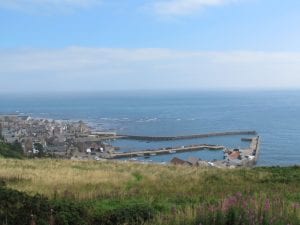 And on a rainy day, what more Scottish than this 'House of the Four Winds' straight out of a John Buchan novel?