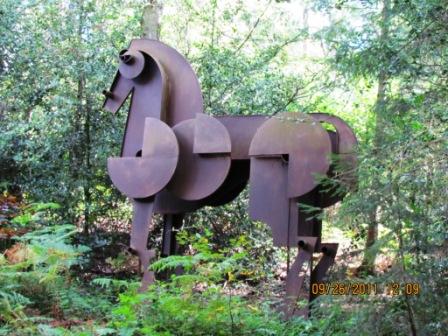 Not very far from the A287 south of Farnham you might stumble upon two hundred sculptures among the trees, water and winding paths: how different this is to viewing sculpture in a gallery! There are surprises around every bend, glimpsed through branches or floating on the ponds.
Whatever your taste – abstract or representational, serious or whimsical – there's something here for you. Created in wood, metal, ceramic and stone; small(ish), medium, large and huge…   And because it's all outdoors, there are no pretentious little captions and artists' statements.
Plus a lovely friendly pub over the road – what a gem this is!