Our sweep across the Southern Counties took in Bristol, Southampton, Brighton, Overton and Staines.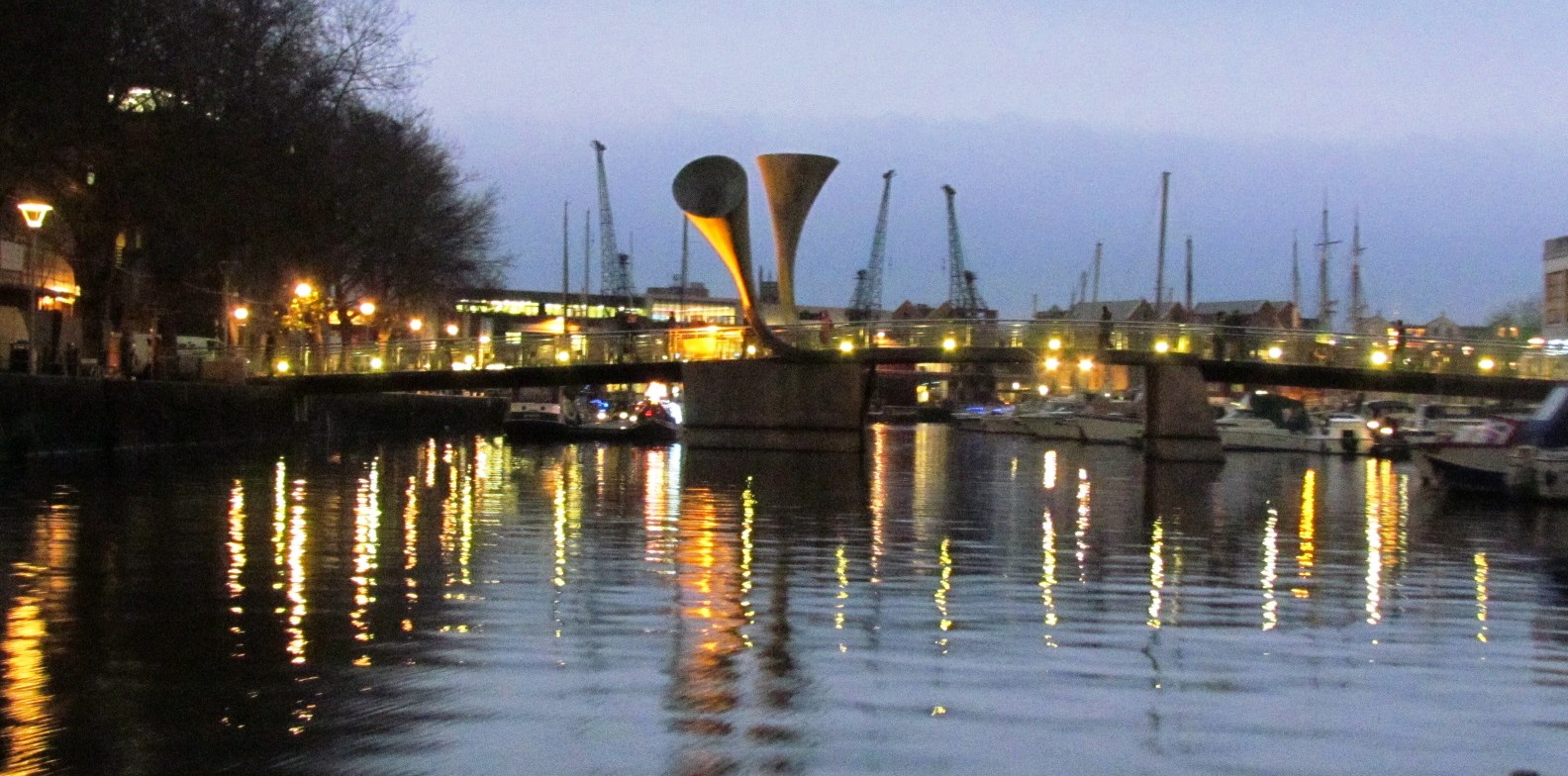 From Southampton we visited the New Forest (not new and mainly not forest but heathland) and Beaulieu, where donkeys guard the entrance to the pub/hotel: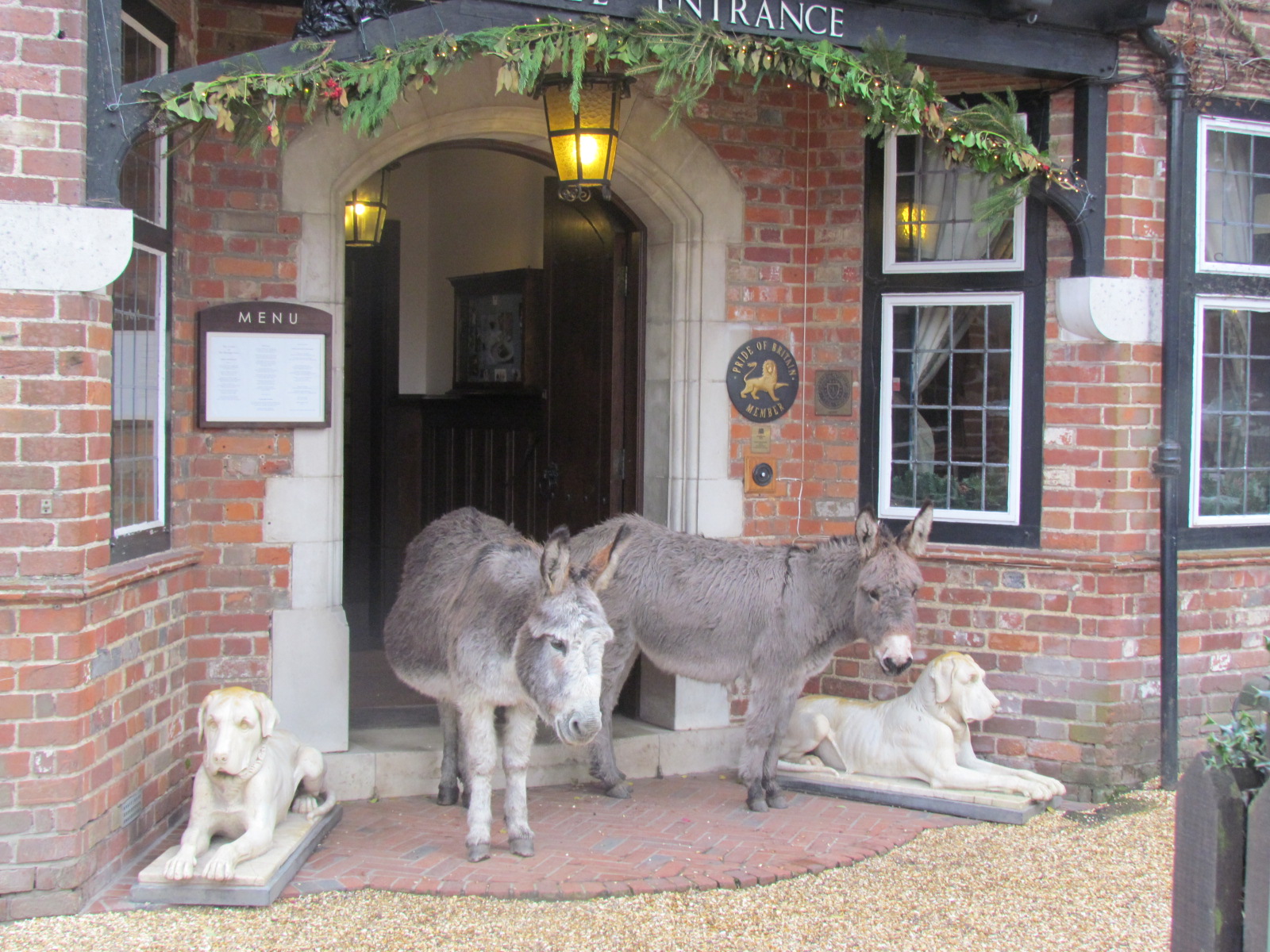 What kind of clients are they expecting? After Brighton's bracing promenade, we were refreshed at the White Hart, a lovely pub in a beautiful setting. You can see the old stone bridge in this Google Earth photo: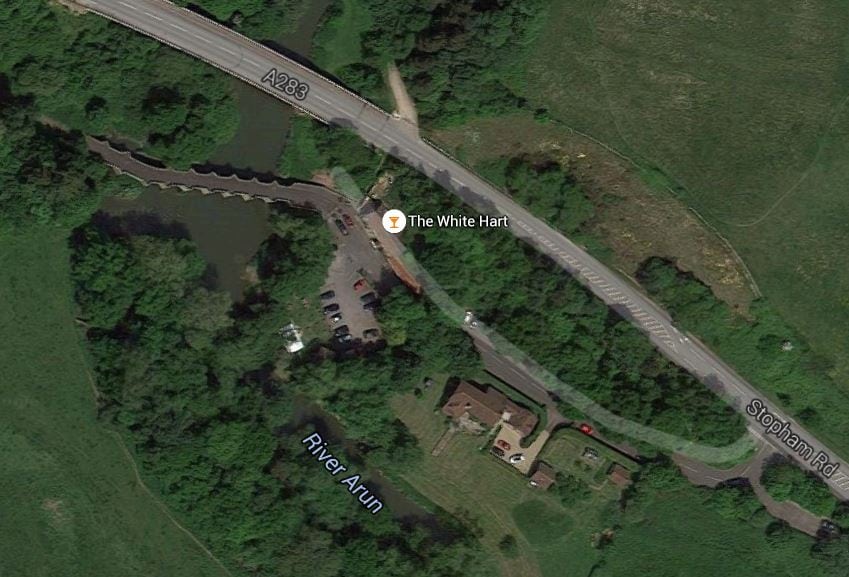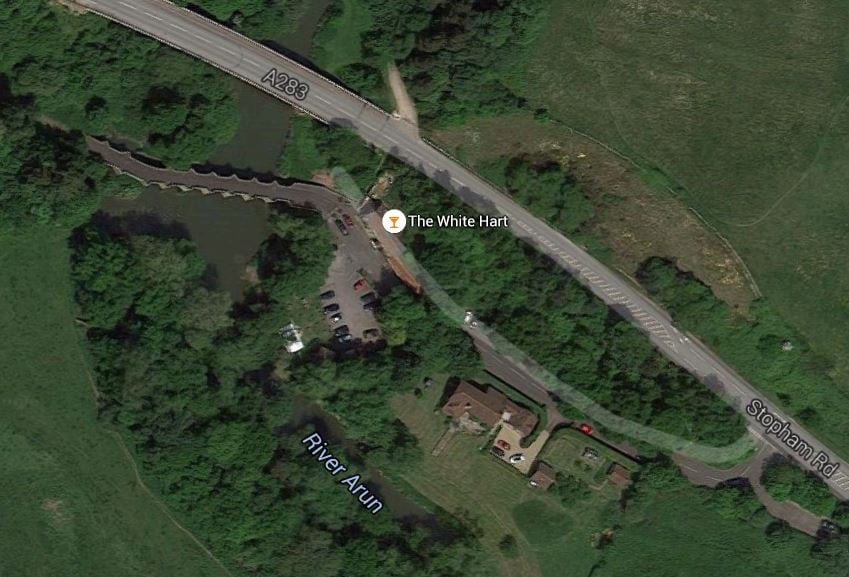 Warm Southern welcomes everywhere, plus good food and drink, of course!