There are enough pictures of pretty bays and beaches but you can never have too many gardens. So here is Diffryn Fernant, near Fishguard. Go see it, says Monty Don, so we did and he's right. It ranges from the cottage and kitchen garden areas near the house through varying settings, down to a meadow of fifty grasses and a field by the river.  Beautiful weather, too.
A gentle couple of weeks meandering from Abergavenny to the Gower peninsula, to St Davids and back to Abergavenny.  But you can't pass up an opportunity to revisit Dylan Thomas's village of Laugharne. Here's his writing shed.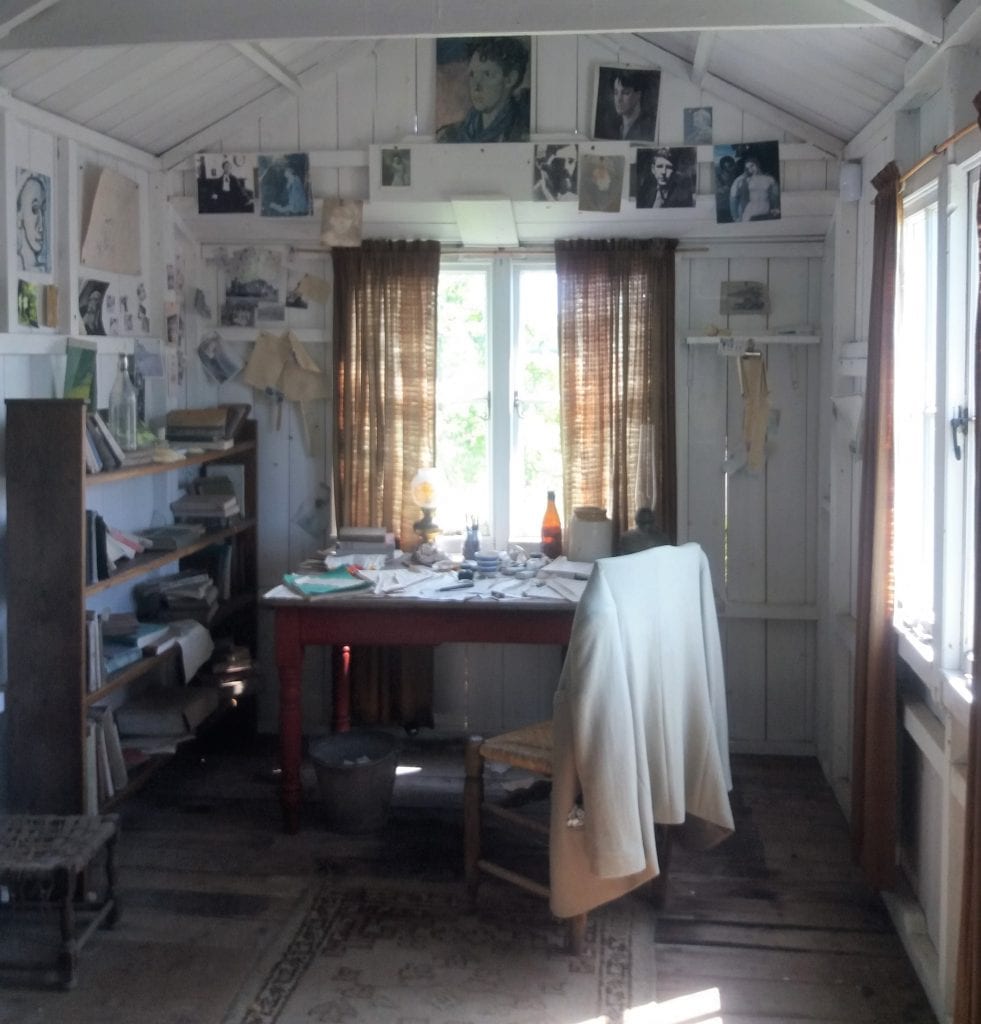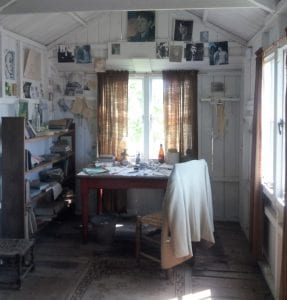 I guess he put the laugh into Laugharne with Under Milkwood..
Elsewhere it was all sunshine and good fellowship.  The crisp bowl is empty but there's a fresh bottle of wine on the table…