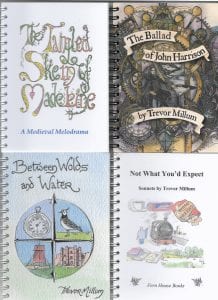 A6 pocket books, beautifully produced by Ruddocks of Lincoln.
Available from Fern House @ £7.50 incl p & p in UK.
'The Tangled Skein of Madeleine' is a melodrama in rhyme by Trevor Millum and Tim Rice, a venture which began many years ago in Singapore. Recently revised and with  illuminated letters throughout to give that medieval feeling.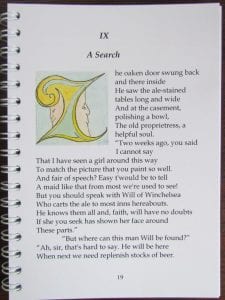 'Between Wolds and Water' – along the Humber with walks, poems, watercolours and some local history. Reprinted; now available.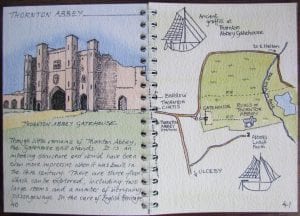 'The Ballad of John Harrison' – the story of the man who 'solved longitude' with stunning illustrations by Janet Cox.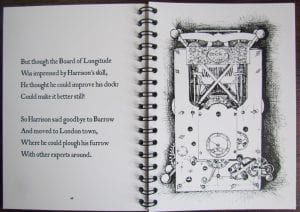 'Not What You'd Expect' – that is, perhaps not what you'd expect in a book of sonnets: these poems are about our everyday lives, from shopping to clearing the loft (or not).  "A joy to read, and read again."