Set high on a ridge overlooking the M1, Bolsover Castle is an impressive monument but not a building you'd defend for long against attack as the castle is largely decorative: built to impress royalty (and failing).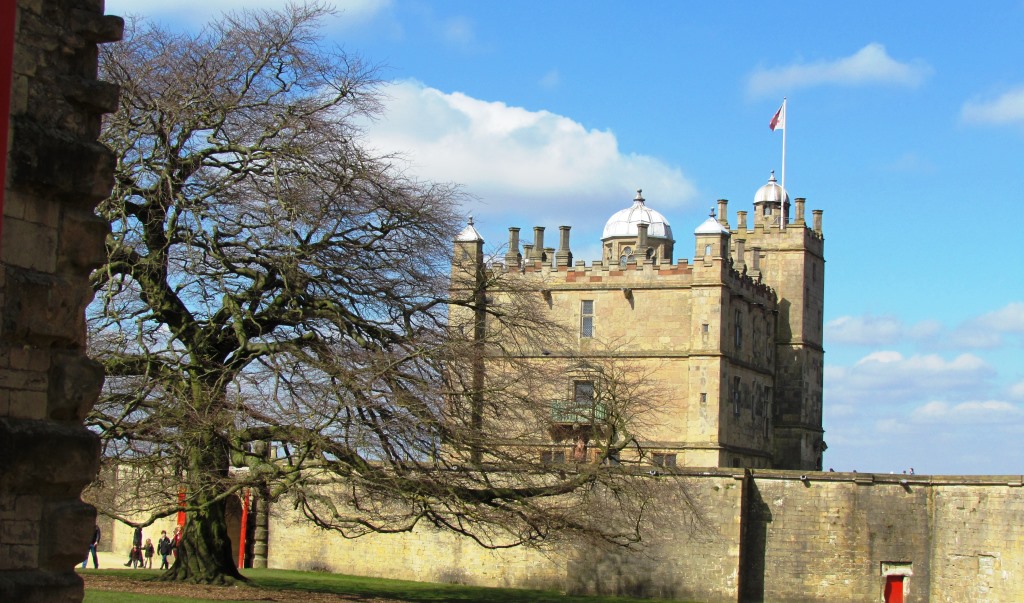 However, it impressed us, especially the decorative art inside the three grand storeys. Some memorable allegorical paintings giving an excuse for a bit of titillation, seventeenth century style.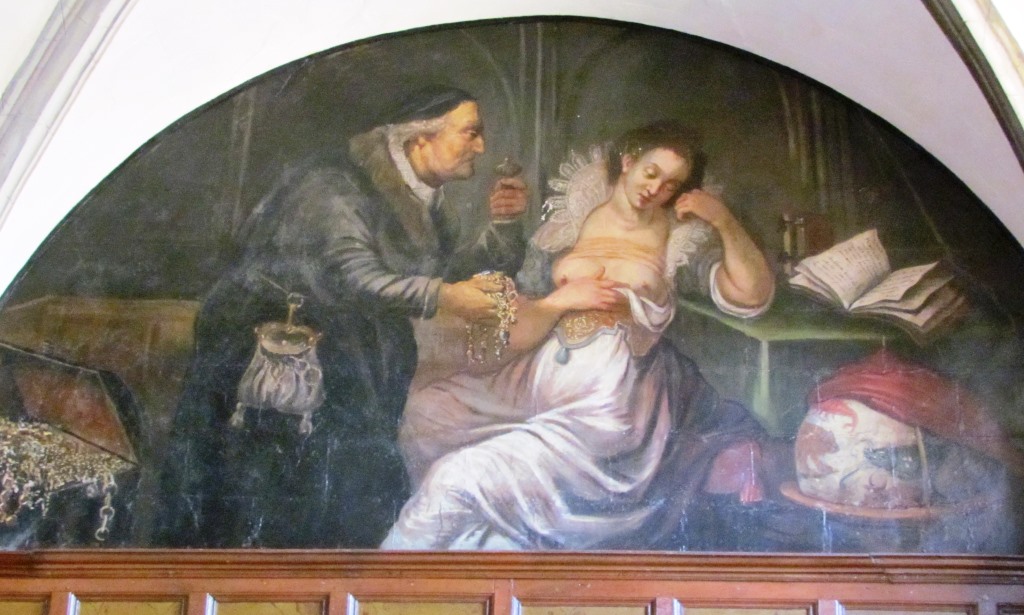 – which calls out for a witty caprion, surely? The murals and other decorative work are in remarkably good condition, too.  Across the courtyard, you can visit the riding stables, the second very good reason for a visit. At weekends there are demonstrations of the skills of both horse and rider, showing how modern dressage evolved from the necessities of mounted warfare. Fascinating stuff – and there's a good cafe, too.