All strapped in and ready to go. The most unnerving part is being given instructions on how to use the parachute. Then we're off, towed up to 2,000 feet.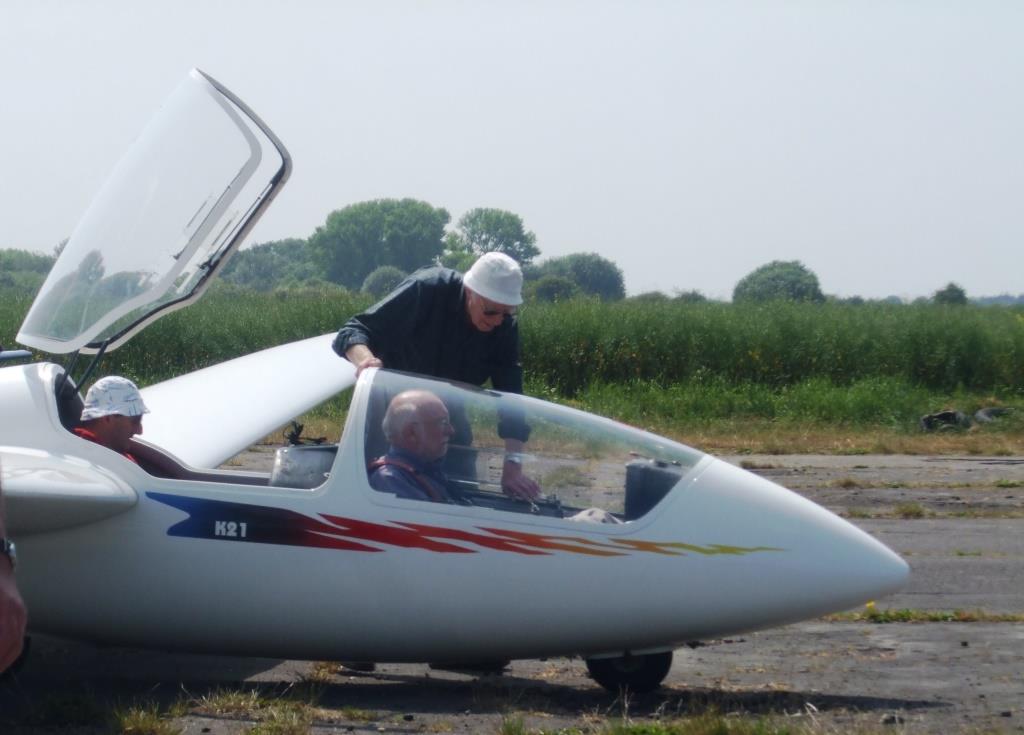 It's a bit hazy but you still get wonderful views – Selby Abbey is close by and down there is the airfield.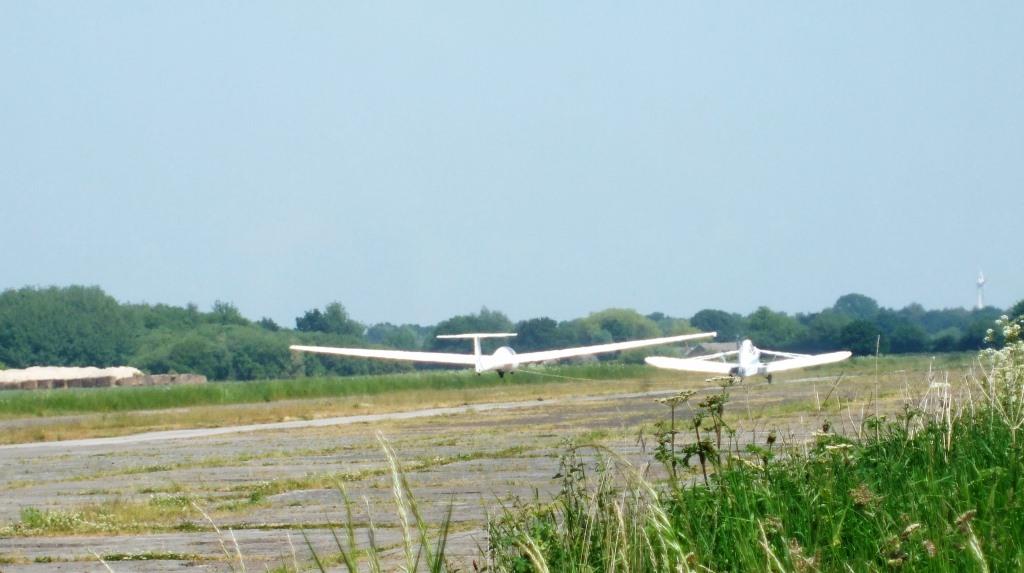 I'm allowed to take control… oo-er…but we have a pretty smooth flight. Adjustments to joystick and rudder need to be subtle as the glider is very sensitive.  Thanks to Dave and all the volunteers at Burn Gliding Club, Selby.